I joined a group of educators to create a collaborative blog with teaching resources for upper elementary and middle school grades. My first contribution to The Lesson Deli is a list of books with characters who have a physical disability or a learning difference.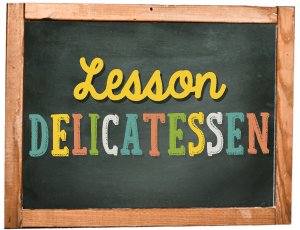 It was harder than I thought to create the list. There just aren't that many books with characters who fall out of the "normal" range of abilities, although, the majority of the books on the list were published in recent years, so characters with a mental or physical disabilities in literature is becoming more common.
To see the complete list, CLICK HERE.
I highly recommend Counting by 7s by Sloan, Wonder by Polacio, and The Million Dollar Putt by Gutman. I heard through the grapevine that there is a companion for Wonder called The Julian Chapter available on Kindle. Be on the lookout!
Do you like to read books that have characters with some kind of challenge? These books usually carry over to the sad but good list too, which can be a turn off for some readers who don't want to cry while reading. Will you read a book that might make you cry?